'Fun and educational books for children'
The Beauty Contest at the Zoo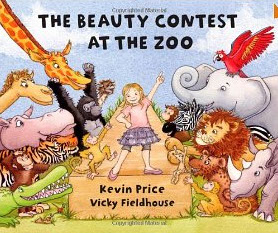 Author:
Artist:
Format:
Extent:
BIC Code:
Suggested age range:
Schools:
RRP:
Publication date:
ISBN:
Kevin Price
Vicky Fieldhouse
290 x 240, Paperback
32pp
YQS
2-6 years
KS1
£5.99
November 2010
978-0-95671-960-7
"A fun, rhyming story set in a fictional zoo".
The animals are bored and are looking for something to do while they wait for Bertie the zookeeper to open the gates.
Bertie's daughter, Maisie, suggests a beauty contest and the animals take it in turns to tell her why they think that they should win.
Children learn about the traits of each animal and also that, although creatures may be different, they are all beautiful in their own way.
This important message ties in with Key Stage 1 diversity topics.
Sales of this book help to raise funds for the conservation charity, World Land Trust.
Fun way to introduce a Key Stage 1 topic
Colourful and amusing illustrations by artist Vicky Fieldhouse
Engaging rhyming text
Suitable for both girls and boys
Important underlying message
Part of the proceeds donated to World Land Trust (patrons Sir David Attenborough, David Gower OBE and Chris Packham)
Printed in the UK on carbon-balanced paper (accredited by World Land Trust)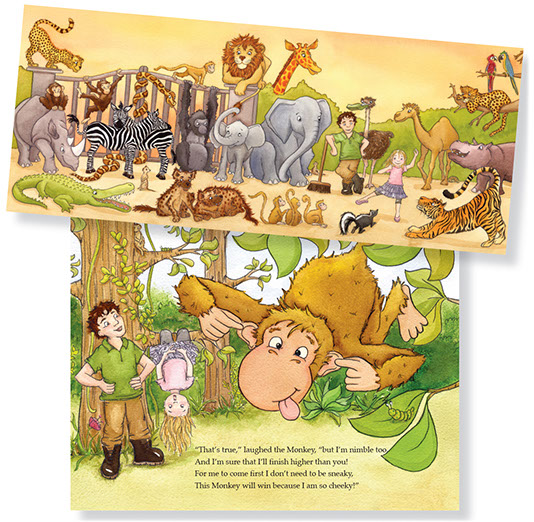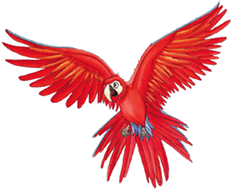 Kevin Price | KAMA Publishing | 19a The Swale | Three Score | Norwich NR5 9HE.