'Fun and educational books for children'
Welcome to KAMA Publishing.
We are a small, independent publisher of children's books based in Norwich, UK and the home of children's author, Kevin Price.
Our books are colourful and fun to read, being written exclusively in rhyme. We also aim to provide some educational benefits through the rhyming stories and poems.
Please click on the icons below to have a look at our books, or the tabs above if you require further information about us.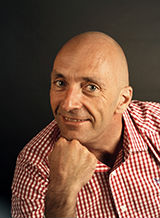 We are pleased to announce our new book, 'Feeding time at the Zoo'.
We are pleased to announce our new book, Feeding time at the Zoo, which is available now. You can order from Amazon by clicking here.
It can also be ordered from any good bookshop.
It's animal feeding time at the zoo and Maisie is having a special treat – she's taking the food cart around the zoo by herself to find out what the animals like to eat. Do lions like cabbages? Do monkeys eat meat? And what will keep a panda happy? Find out with Maisie in this fun and rhyming story.
Follow us on
Twitter